Media Release: Strathmore Housing Market Update
Posted by Ray Riley on Tuesday, January 26, 2021 at 9:58 PM
By Ray Riley / January 26, 2021
Comment
Strathmore Housing Market Update
Strathmore recorded a dramatic shift in sales in the second half of the year, resulting in annual sales growth of nearly 26 per cent.
New listings and inventories also fell in this market, dropping the months of supply below three months by November. However, unlike in other areas, the market conditions here did not move into more balanced territory until later in the year, impacting price trends.
While other markets saw some price increases over the second half of the year, prices in Strathmore continued to trend down, contributing to an annual price decline of nearly six per cent. Price declines were also relatively consistent across property types, with detached, row and apartment price declines all exceeding five per cent on an annual basis.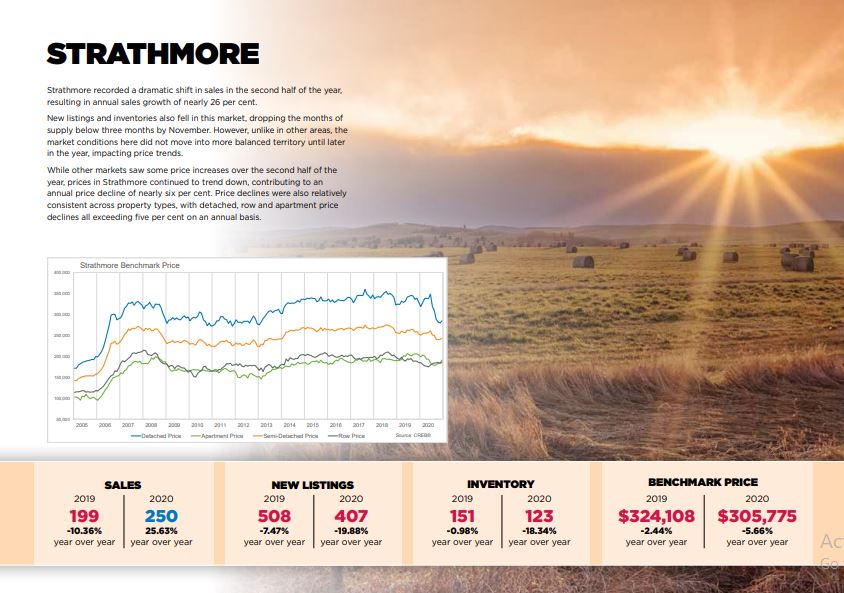 For more information on Calgary Housing Market Updates, Calgary Surrounding Area Housing Updates and Your Neighbourhood's Housing Market Updates follow these links or use the contact forum below!